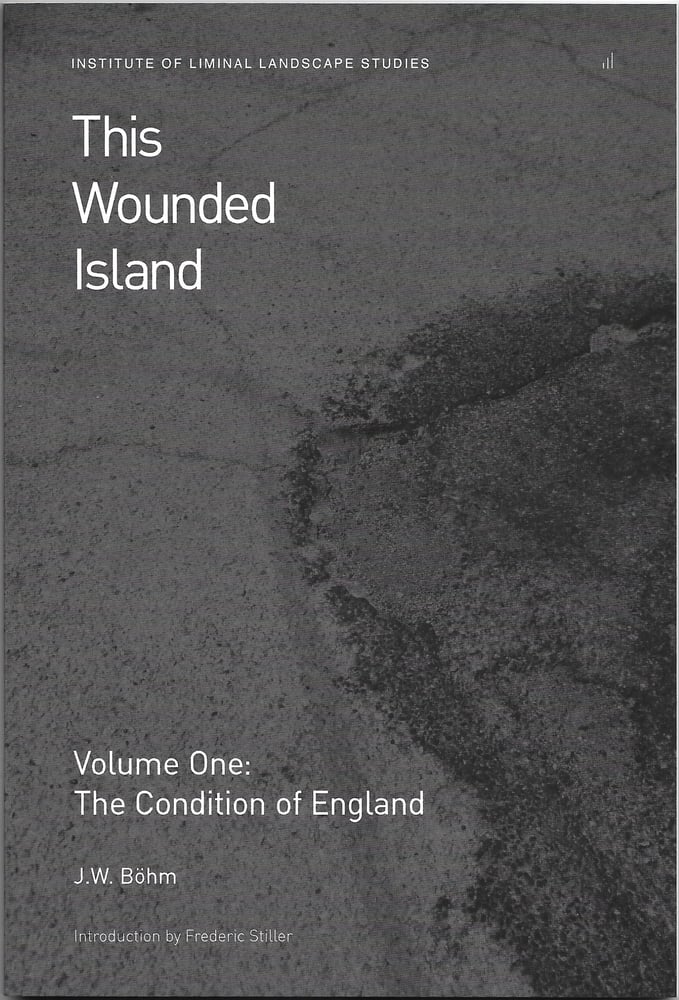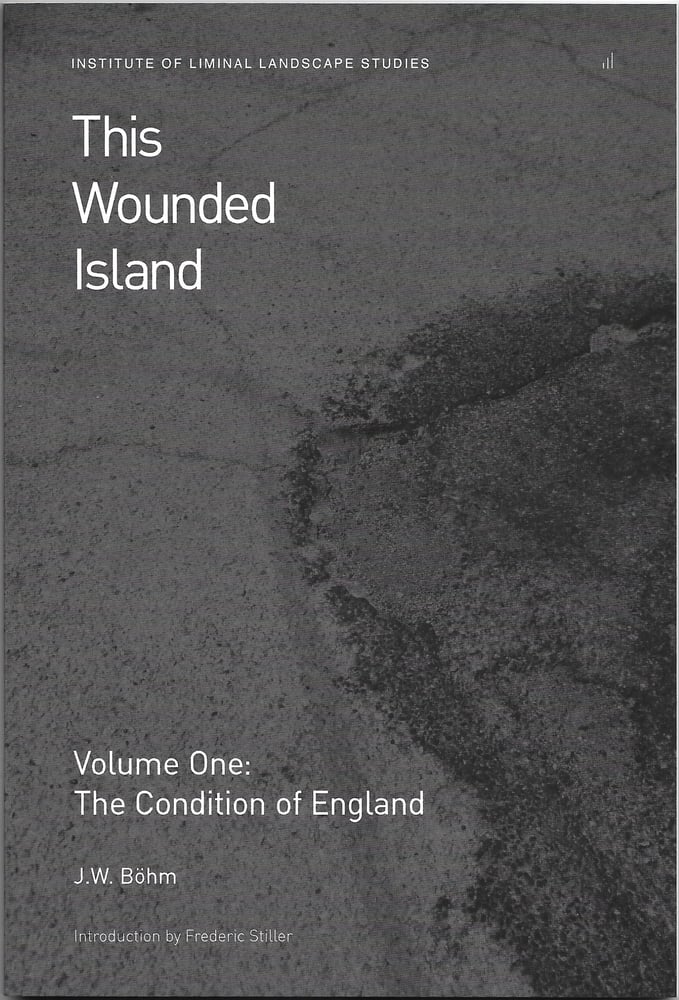 This Wounded Island Vol. 1: The Condition of England
£6.00
In this volume the writer, photographer and urbanist J.W. Böhm, renowned for documenting the industrial estates and edgelands of Europe, turns his attention to England, an island 'haunted by uncertainty', and attempts to discover what has happened to the country 'formerly known as Great Britain'.
124pp, perfect bound.
Institute of Liminal Landscape Studies, 2017
'A curious dispatch from a place many of us had given
up on' – Leonard Vallely, author of Men In Small Rooms
'Böhm's England is a grey, lifeless one... stuck in some kind of temporal anomaly that has robbed its remaining inhabitants of a sense of self and the means by which to navigate their way out of the situation.' – from the introduction by Frederic Stiller.