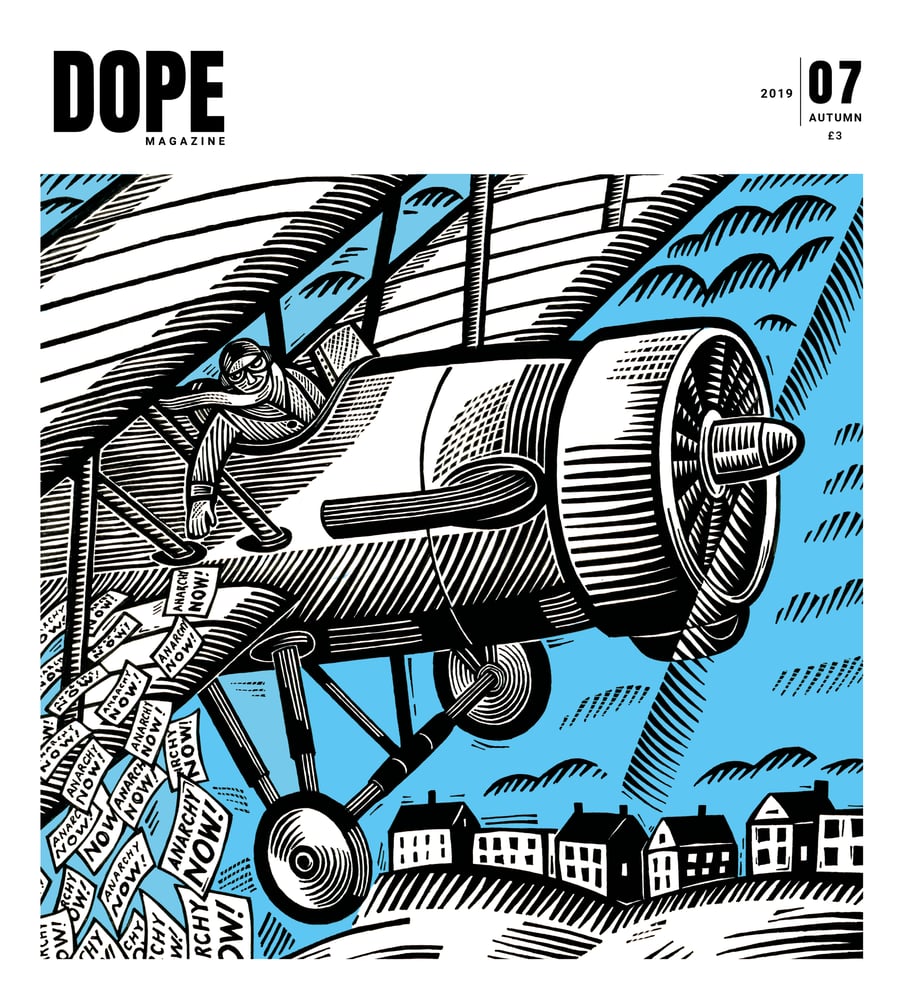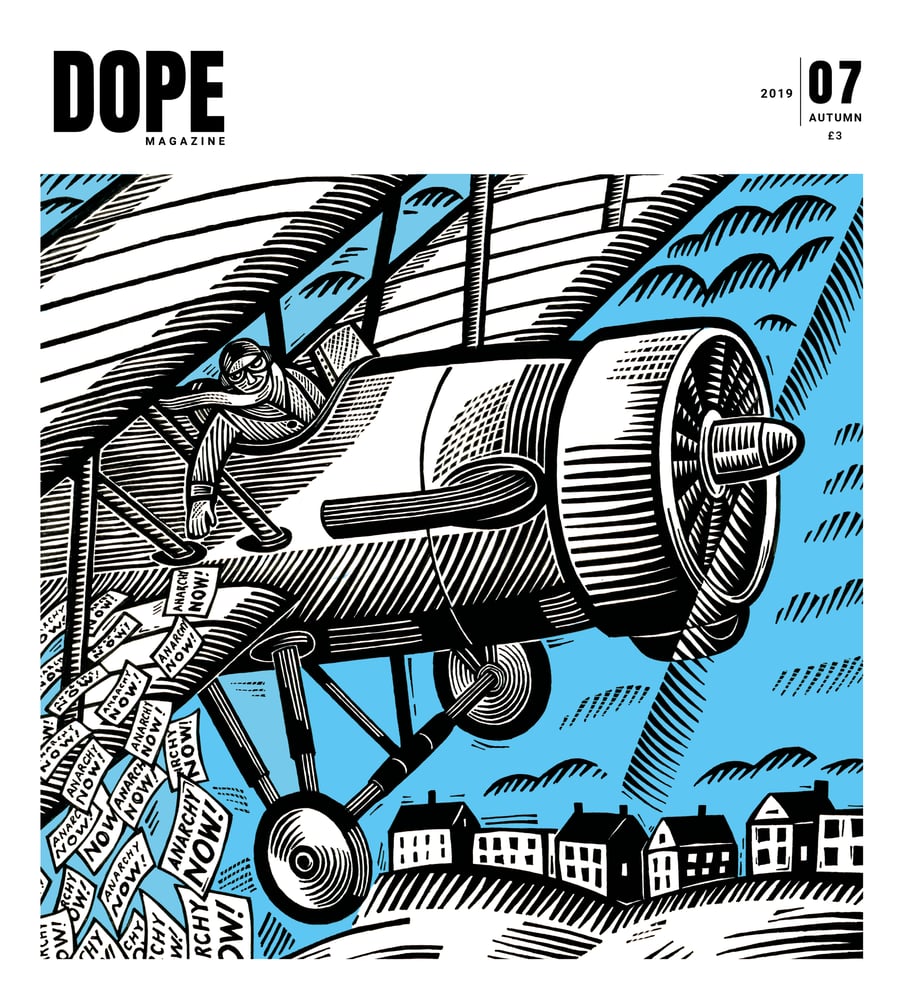 DOPE 7
£3.00
DOPE is a quarterly newspaper (24pp / 320mm x 289mm / 52gsm newsprint).
DOPE 7 features: Abolition Collective, Ren Aldridge (Petrol Girls), Marco Bevilacqua, Laura Grace Ford, Clifford Harper, IWGB Couriers Branch, Ruth Kinna, Ryan Mahan (Algiers), OT Pascoe, Cat Sims & Derek Wall.
DOPE is free to prisoners and homeless people. Help us spread more solidarity DOPE by becoming a Patreon.