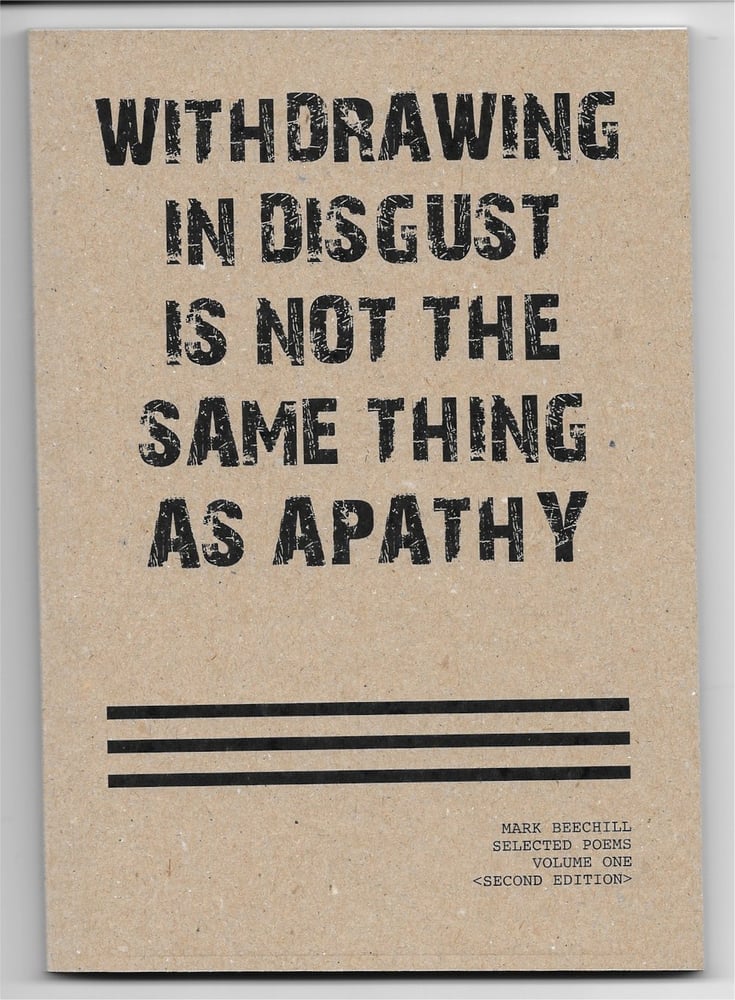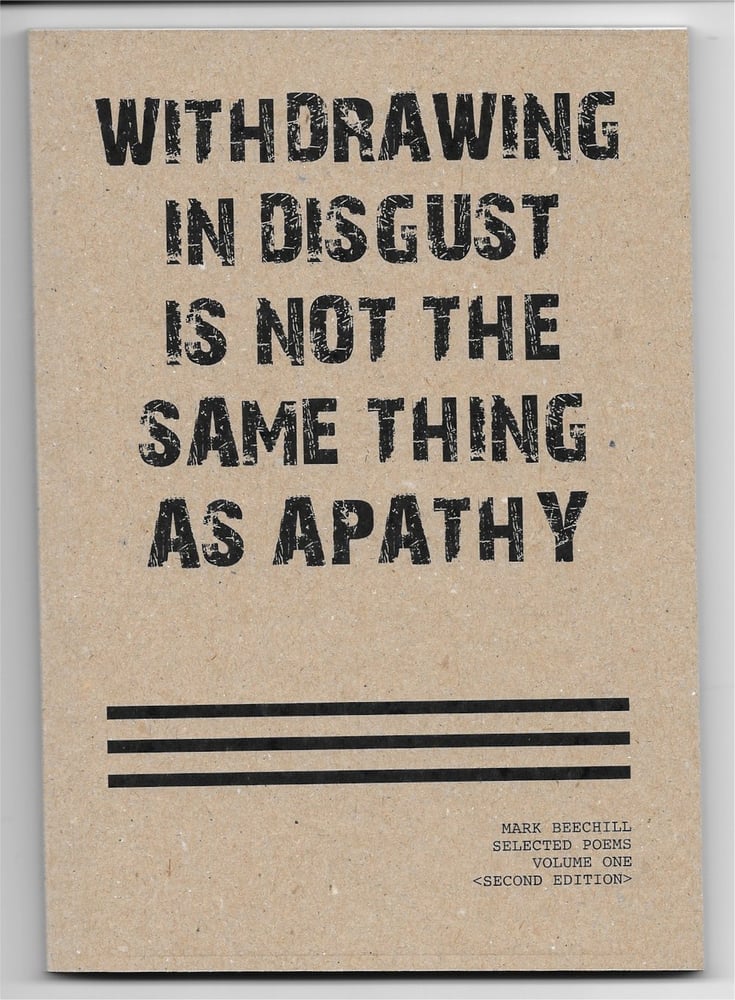 WITHDRAWING IN DISGUST IS NOT THE SAME THING AS APATHY
£5.00
2nd edition featuring all new illustrations, four previously unpublished poems and the short story 'Idiots'.
WITHDRAWING IN DISGUST IS NOT THE SAME THING AS APATHY
(selected poems 2010 - 2011)
by Mark Beechill
The debut <500 release is the first collection of poems by Canterbury resident and cynic Mark Beechill, and features work inspired by his daily commute, misadventures in the office and life in general.
96 pages, perfect bound paperback.
Published by <500 Press:
http://www.lessthanfivehundred.com